Carry the Two
The show that pulls back the curtain to reveal the mathematical and statistical gears that turn the world
Subscribe: Apple Podcasts • Google Podcasts • Spotify • Stitcher • RSS
Carry the Two is the show that pulls back the curtain to reveal the mathematical and statistical gears that turn the world. We're the show for people who enjoy discovering hidden elements that impact our lives in the most unexpected ways, and math is certainly one of those!
We are a curiosity-driven podcast that looks to find unique perspectives from the fields of mathematics and statistics.
We use stories to convey how mathematical research drives the world around us, with each episode tackling a different topic. This can be anything from modeling how bees in a swarm make group decisions to how we can use textual analysis to reveal surprising changes in policy documents.
Carry the Two is hosted by Sadie Witkowski and Ian Martin. Audio production by Tyler Damme. Music is from Blue Dot Sessions.
Carrie Diaz Eaton on Community-Driven Data Science
Developing a community-driven, data-driven advocacy tool needs all sorts of people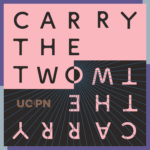 Heather Zheng on Privacy and AI
How Machine Learning (and manila folders) can protect your personal data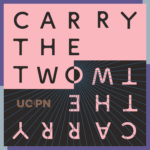 Allyson Ettinger on GPT-3
Could GPT-3 fool you? The wild explosion in language processing AI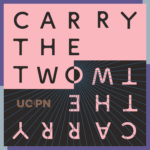 Tandy Warnow on Evolutionary Trees
Family trees are more complicated than you think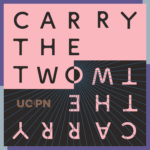 Mike Menzel on NASA's JWST Launch
Putting a telescope into orbit 1.5 million kilometers away takes quite a bit of math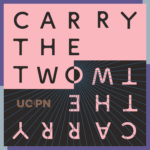 Winter Hiatus
See you in 2023 with an all new season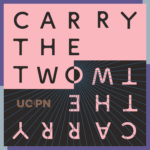 Tiffany Christian on City-Friendly Animal Species
Capture mark recaptures let's us track population growth in coyotes, butterflies, local birds, & more!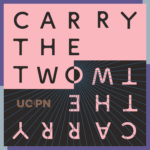 Tiffany Christian on Wetland Monitoring
What can satellite images tell us about wetland health?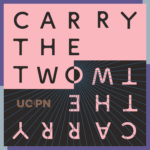 Moon Duchin on Voting & Electoral Districts
Fair elections depend on fairly apportioned electoral districts. So how do we know if a district is constructed well?